As your best friend announces her 'Save the Date', along comes a mad and endless planning of what to wear, how to wear, and what to wear it with at your best friend's Indian Wedding.
The frantic situation of choosing a dress arises for the reason you are a good friend helping her out choosing her outfits and attire for her special day. And that leaves you with no or little time for yourself!
And despite the exciting and endless preparations you would want to look as perfect as stars on a clear night! However, you still need to figure out the attire for the day keeping in mind the theme, venue, and bride's outfit (you don't wanna clash with her attire or even worse, outdo her!)
Having said that, we have come up with some great outfit ideas that do not frenzy you at the last moment.

What to wear to your best friend's Indian Wedding?

1. Gowns
Gowns have always been the wedding fave. It is that timeless piece of attire you can wear and flex; whether it is your best friend's wedding or your cousin's wedding.
If you are looking for something traditional, you must go with bold shades of red and maroon that have exquisite embroidery and handwork on the surface. However, if BFF has planned to go with colours close to red, you can try some other sharp colours like purple or sapphire so you don't clash or outshine her.
If you want to give a modern touch to your attire at your best friend's Indian Wedding, then opt for an off-shoulder layered or a high side-slit gown, whichever looks perfect on you!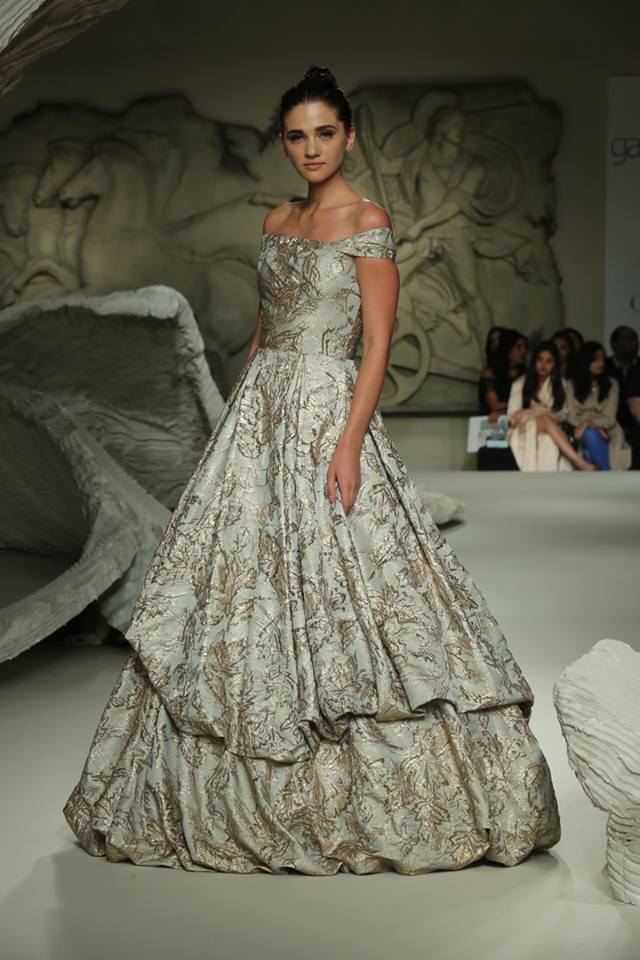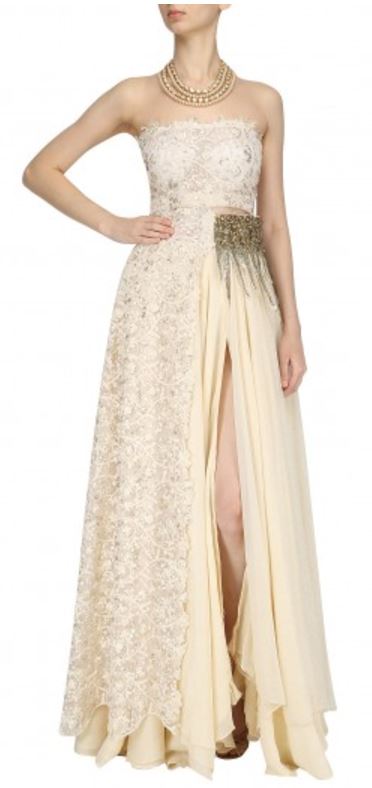 And if you are looking for something unique, you can go with a long-sleeve gown in which sleeves reaches the hemline giving a cape-like effect. To add more uniqueness and modernness, you can opt for a saree gown in coral, pastel, or nude colours; actually looking like the bride-to-be's BFF.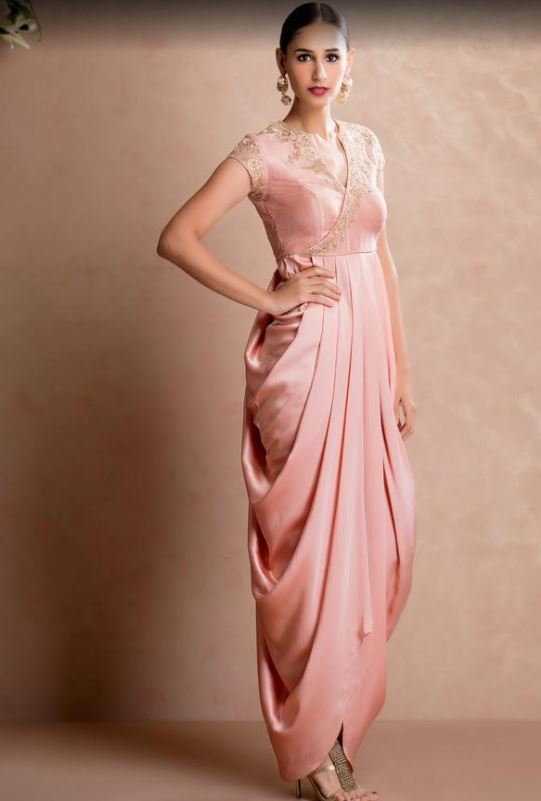 2. Lehengas
Lehengas are the most sought-after attire at any wedding function. Lehengas are loved by Indian Wardrobes and are available in different styles for different settings and occasions.
You can opt for a purely feminine look with a pastel-tinted colour, a voluminous skirt, and minimal adornments. It will be great for an open space or garden wedding!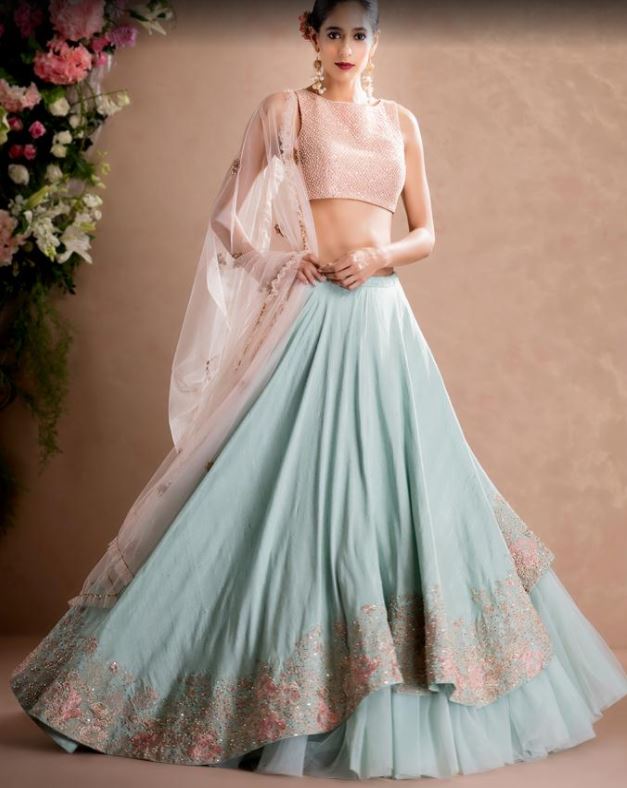 Or you can go with a bold tone lehenga adorned with intricate ornaments all over. Pairing up these kinds of lehengas with statement earrings with a high neck blouse or a statement necklace suit with a low neckline blouse will be just perfect for a Big Fat Indian Wedding.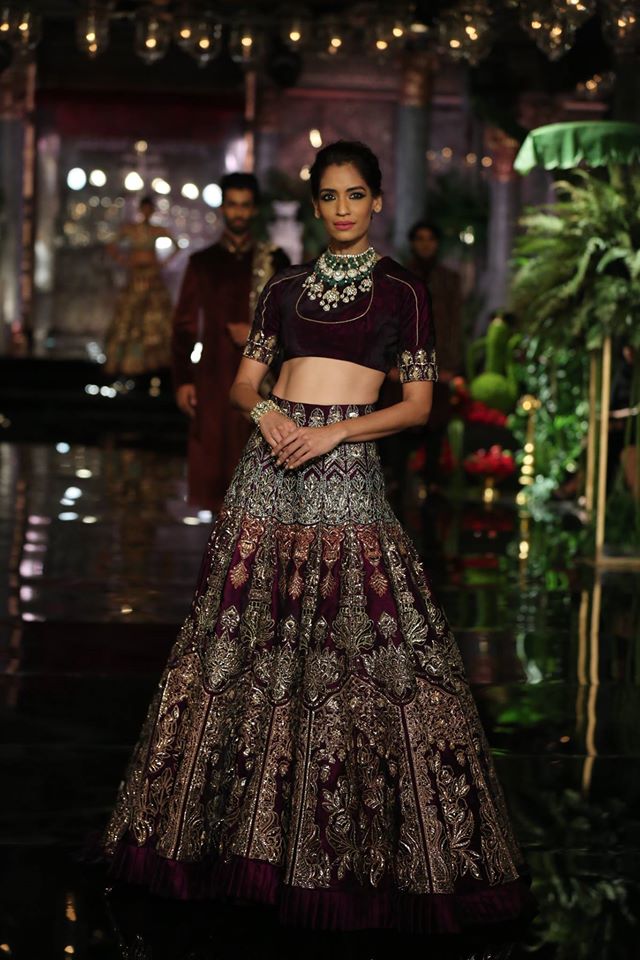 Under these lehengas you can also opt for two options which are:
A Traditional Lehenga
If you want your wedding look at your best friend's wedding to be traditional, yet pleasant, you can go with a traditional lehenga. A traditional lehenga will usually have heavy work on it and is mostly worn as a half saree. It will just be the prettiest wedding outfit that even your BFF will go crazy looking at you.
Modern Lehenga
Unlike traditional lehengas, modern lehengas come with modern designs and patterns. A modern lehenga will surely have heavy handwork, unique designs and sequins on it. It will have a fancy dupatta which you can either adorn on one of your shoulders or let it fall on the arms, showing off your midriff.
Make sure you wear minimal or no jewellery with a modern lehenga and apply only pastel, cherry, or pink shades of makeup.

3. Palazzo teamed with Top
When your best friend has planned to make it small and intimate, it is evident that you should also go simplistic with what you wear at your best friend's Indian Wedding. You need to match the outfit to a simplistic setting! And wearing a flowy palazzo along with a shimmery crop top will just do absolutely perfect.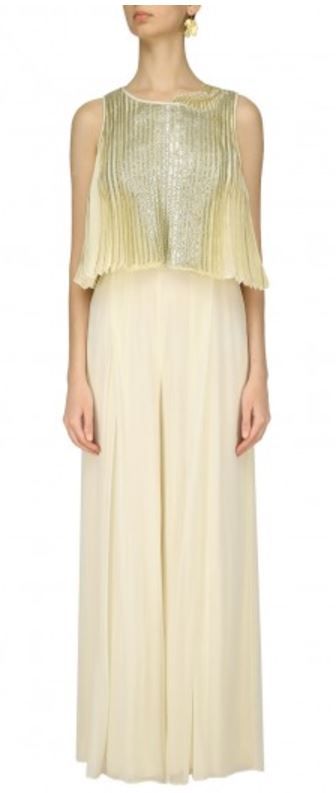 Since the attire is minimal you can go for bold accessories and jewellery, trying different combinations and pairings of necklaces and earrings that are contrasting to the attire.

4. Skirt paired with Anarkali Top or Cape
Skirts paired up with long front-slit tops is a trend in Indian Wedding wear these days. Wear a full-sleeve or a half-sleeve top with a skirt adorned by dazzling embroidery and handwork.
Team this attire with a choker necklace and contemporary earrings, with your bun tied up to show off your jewellery.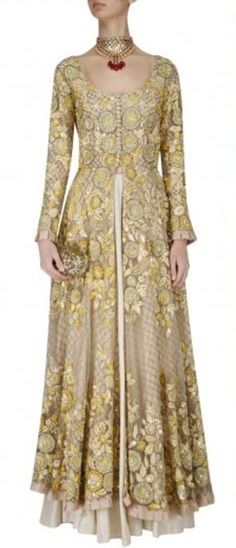 Another way to pair a skirt with an Anarkali top is to wear a bold colour heavily embroidered crop cape with a metallic skirt. The contrasting cape will twine perfectly with a minimal soft tone skirt!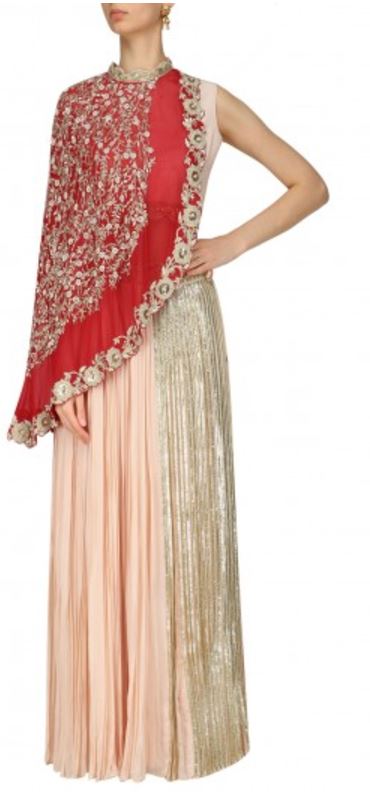 5. Sarees
Basic blouses and sarees are so outdated! Try an off-shoulder or bustier blouse for a plucky and alluring look at your best friend's Indian Wedding. If you are sceptical about a bustier look, go for a long blouse draped with a contrasting colour saree. Team this outfit with a bold necklace and you're there to rock the attire game!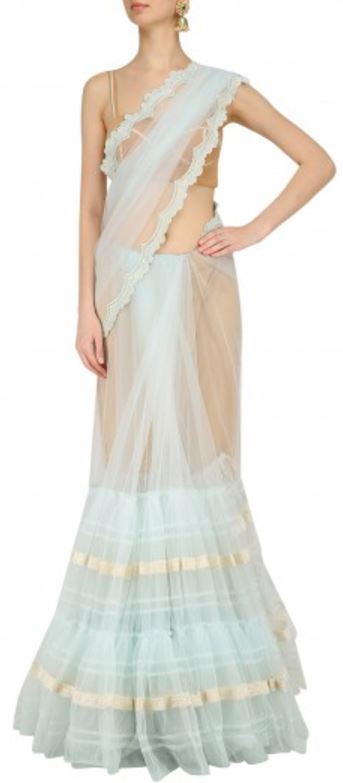 If draping a saree is not your thing, or feels like a hassle, then you can go for a pre-stitched saree that is not only convenient, comfortable but chic!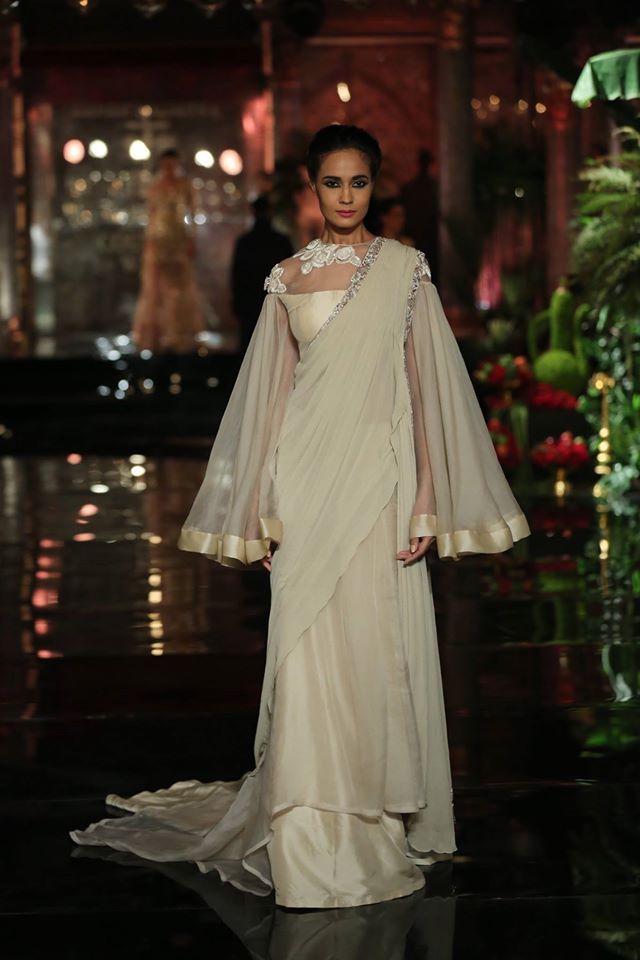 These were some ideas by WedNicely to make your BFF's jaw drop and tear up.
We hope you have chosen your type of attire keeping in mind the theme, venue, and magnitude of your best friend's Indian Wedding.