Photographs have always been a medium of expression, and wedding photography is certainly an expression of love. Well, there are different kinds of love birds who are getting married, and every kind has one particular nuance to dote on. And that one adoring expression, we believe, should be your Pre-Wedding photoshoot's theme.
For the last ten years or so, pre-wedding shoots have become prevalent among couples and an illuminating topic after the wedding. It is one such personal event where you will be free from all the managerial stress and workload of your wedding. And couples usually like to push the accelerator to some exotic locations, to forge beautiful pictures along with a relaxing vacation with just the two of you around each other.
However, travelling to exotic locations and wearing alluring attires to pose is not the only option available. To give a sparkle to your creative interests, we have made a list of 10 Ideas that will stream you into an unconventional realm of themes for pre-wedding photography.
Cannot swallow our claims? Well, why don't you make a choice after reading this guide?

1. Hobbyist's Pre-Wedding Photoshoot Theme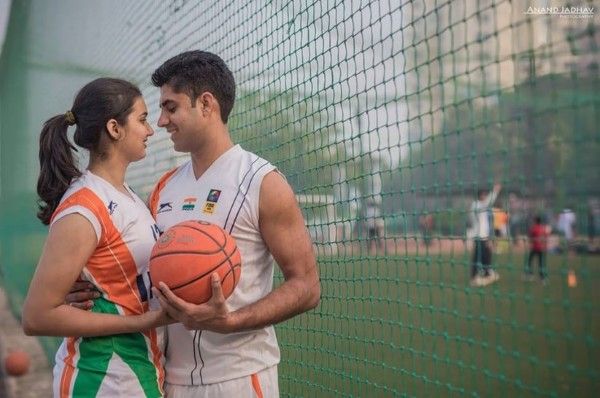 What do you do in your leisure time? Is it singing, playing instruments, or involving yourself in some sport? Imbuing your idea of a hobby could be the theme portrayal of your pre-wedding shoot.
Arrange a timing with a musical house to pose beside a piano, violin, or a Sitar or Tanpura (for classical sorts of the shoot). Or else, you can go to a basketball ground dressed up in sportswear to have those closely intimate shots soaked in sweat and love.
Well, but then you might project a question "We don't have similar tastes in our hobbies! What can we do?"
Then, we think, you might stand out for an amalgamation of your hobbies. Just imagine a musical hobbyist at the chair of the piano and a basketball/football hobbyist posing with a ball. It would be the most iconic and unique pre-wedding shoots of all time — making everyone fond of this mélange idea.

2. Foody Pandas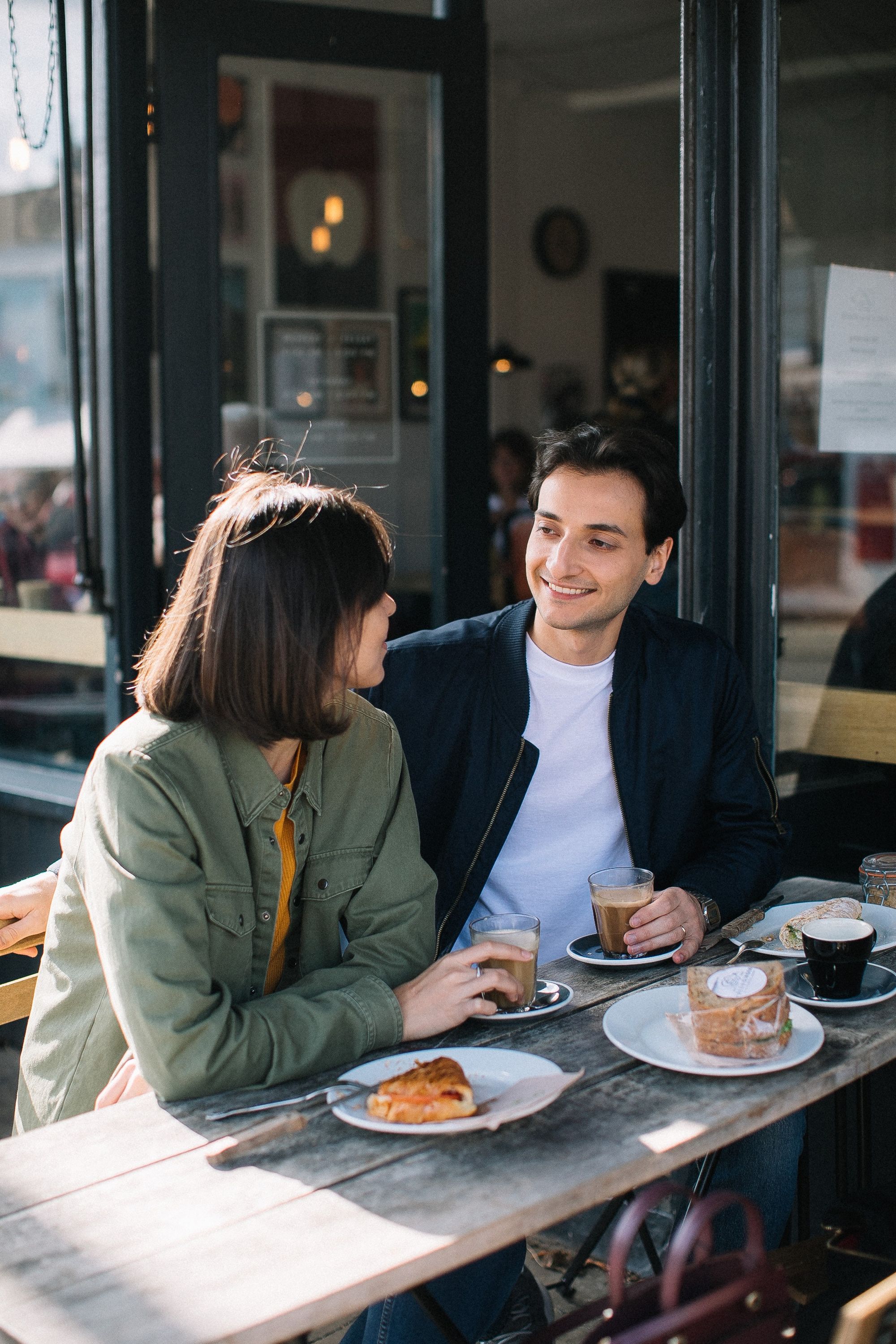 Food lovers find themselves talking less and savouring the food they love more often. Why not set up a pre-wedding shoot in any of your favourite restaurants, food points, or cafes?
For that, you can choose the place you first ever met, had a date, bent on knees, or mistakenly sip a wedding ring. You can even be the Momo and Biryani Monster from Little Things to explore a new place and have a photoshoot in the same realm.
Having a pre-wedding photoshoot with and around food will delve out naturalism and candidness to every shot that you will remember to cherish for eternity.

3. Furs and Paws Pre-wedding Photoshoot Theme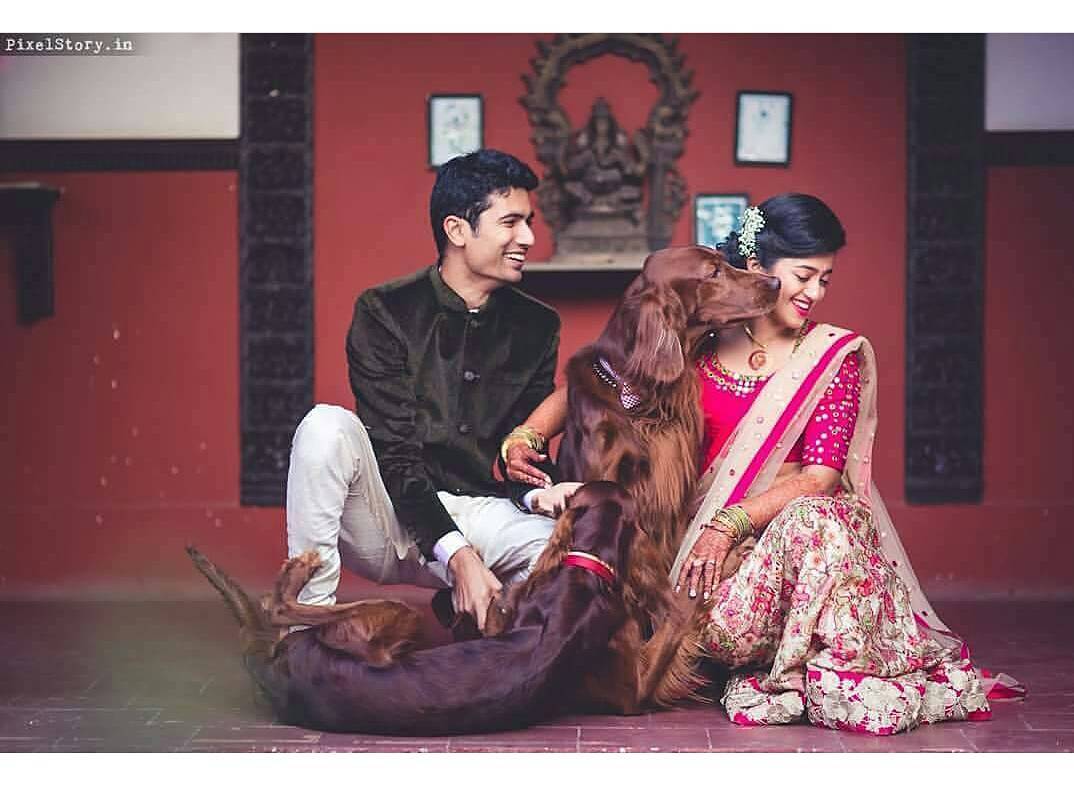 Who doesn't love caressing and wittily playing with fur friends? Couples who love pets will definitely love to be photographed with dogs and cats for cherishing memories and adorable clicks.
Even if you don't have any pets in your house you can visit a local centre to promote adoption and tag an entire shoot which will increase the endearing factor umpteen times.
4. Old-timey Pre-Wedding Photoshoot Theme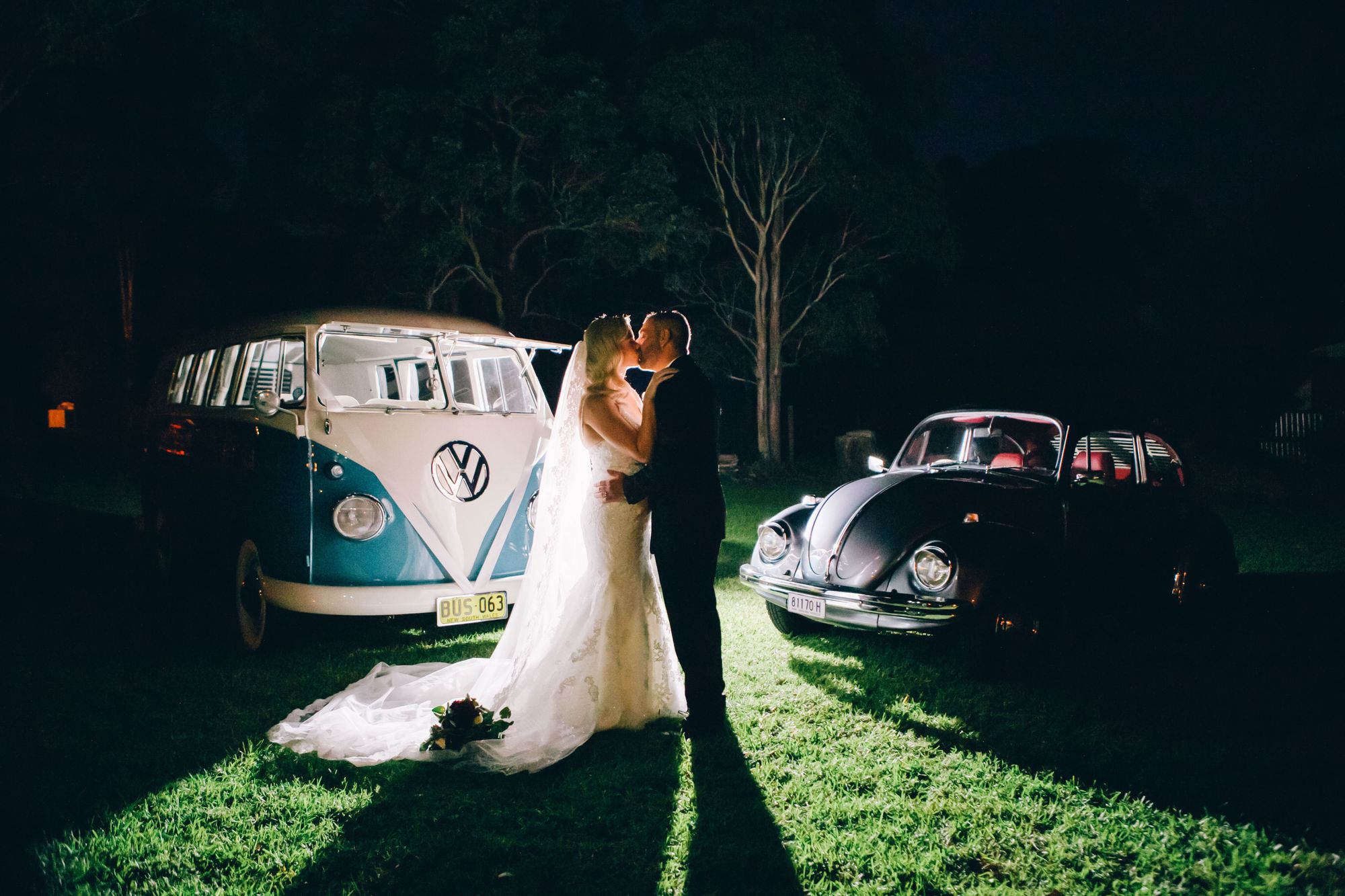 If you have found a partner who loves and admires the retro-era of films and songs, and had ever thought of recreating some iconic scenes. Then, we assure you, imitating one for a pre-wedding photoshoot will be a quintessence amongst any other on this list.
For this particular theme, you should hire a costume designer or ask the photographer with a creative virtuoso to suggest an attire and the iconic scene — delving the classic filmy vibes.
Or you can even go for a casual school or college day look along with frilled bicycles and balloons, walking down an aisle. This is a cost-effective pre-wedding photoshoot theme pertaining to old-timey vibes.
5. Comforting homey environment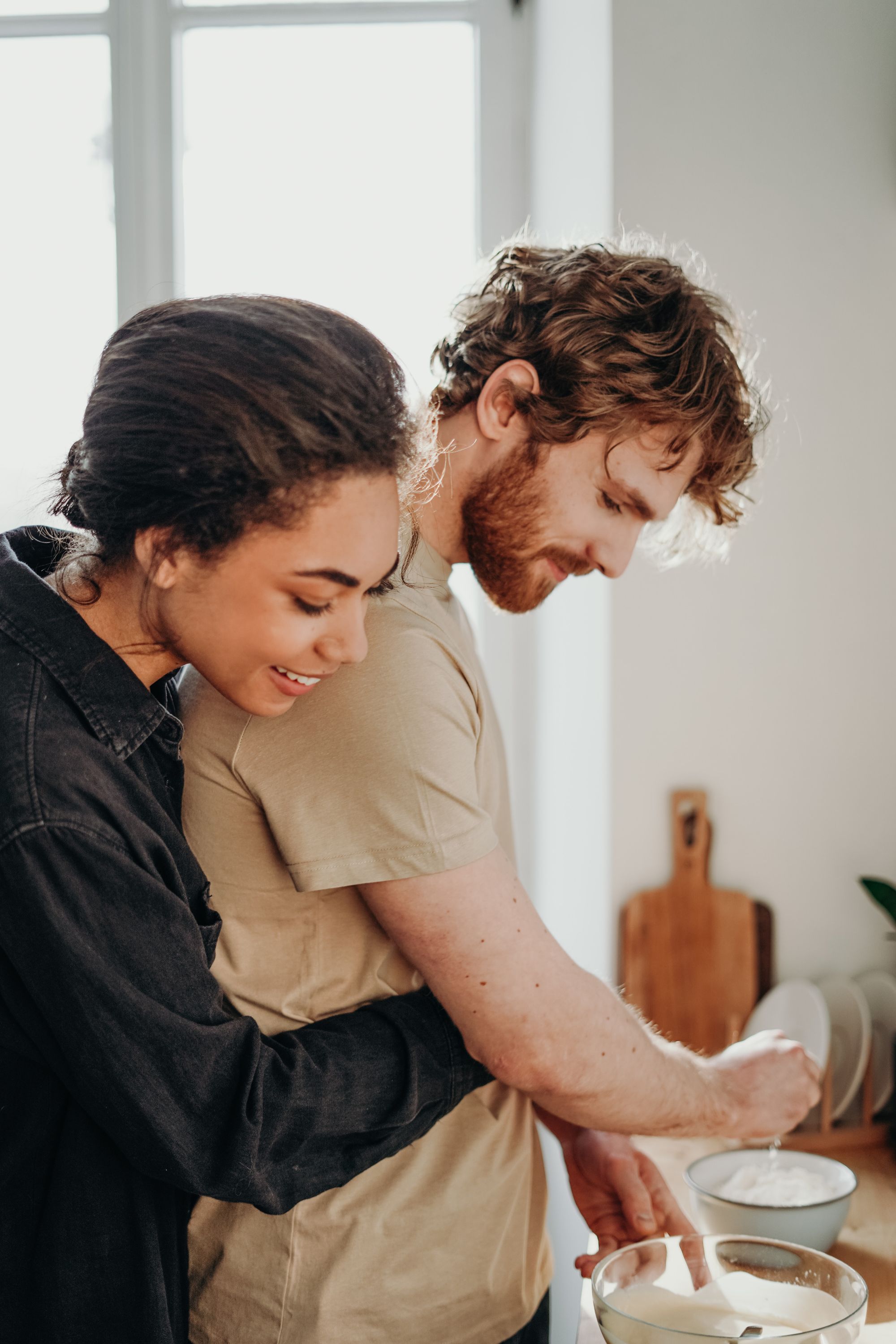 WedNicely has made an effort to even fulfil the desires of sloth-bear-couples. Couples who would not want to dress up and just be in their comforting sofas and recliners can go for this adoringly lazy shoot. You just have to be in your most comforting and intimating zone to scratch out naturally charming photos.
However, for a shoot of this kind, you must check the capability of the photographer as it would need potent creative juices for a great result.
6. Travel Bugs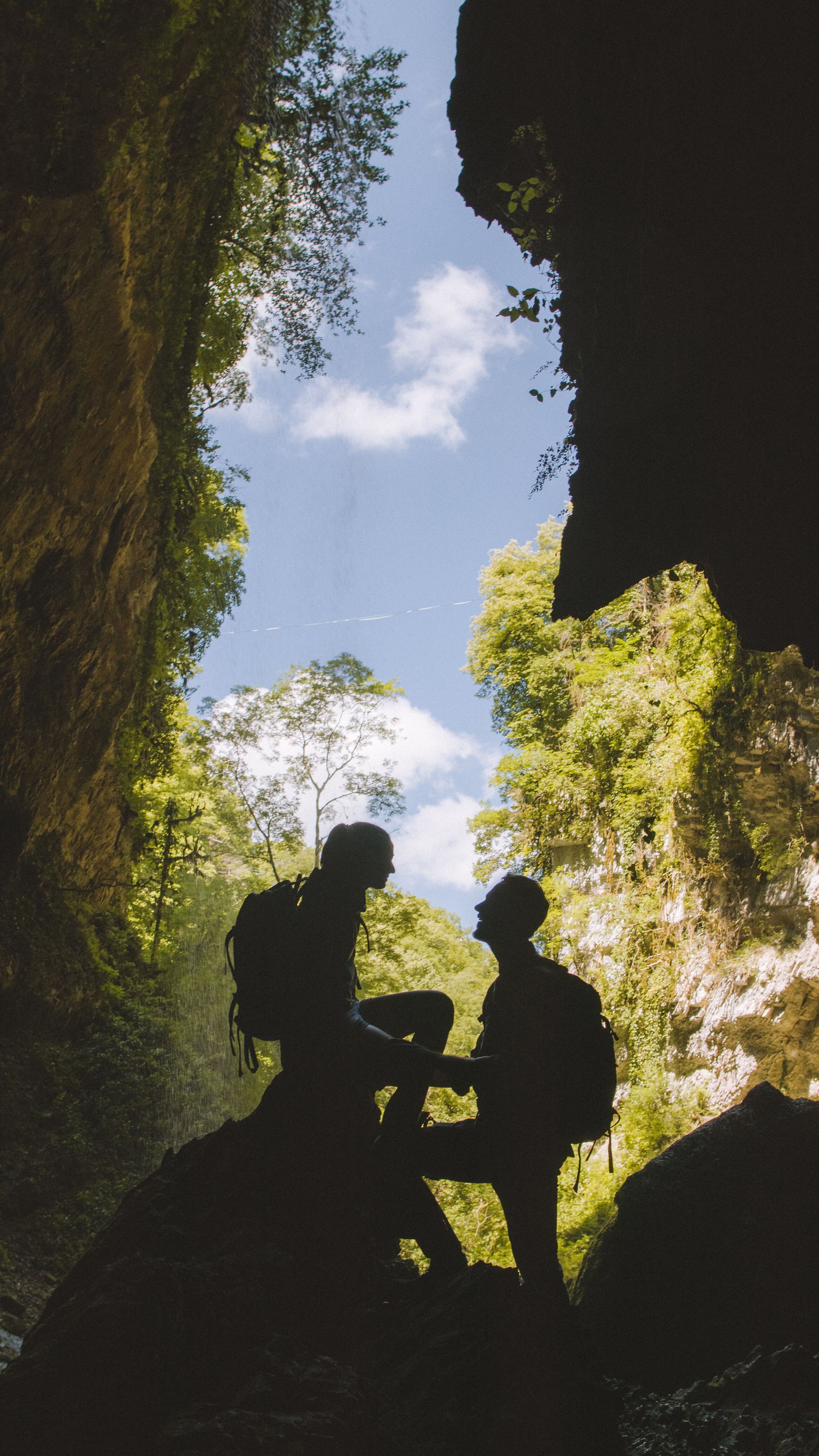 How breathtaking would it be for a travel bug couple to get photographed on the same cliff they first time developed feelings for each other. An idea of a pre-wedding photoshoot with travel backpacks can be raw, yet exceptional.
Think of packing your bags for a trip and clicking photos at breathtaking times and spots — in the lap of mountains, valleys and a rising sun.
7. Love of Lilliputians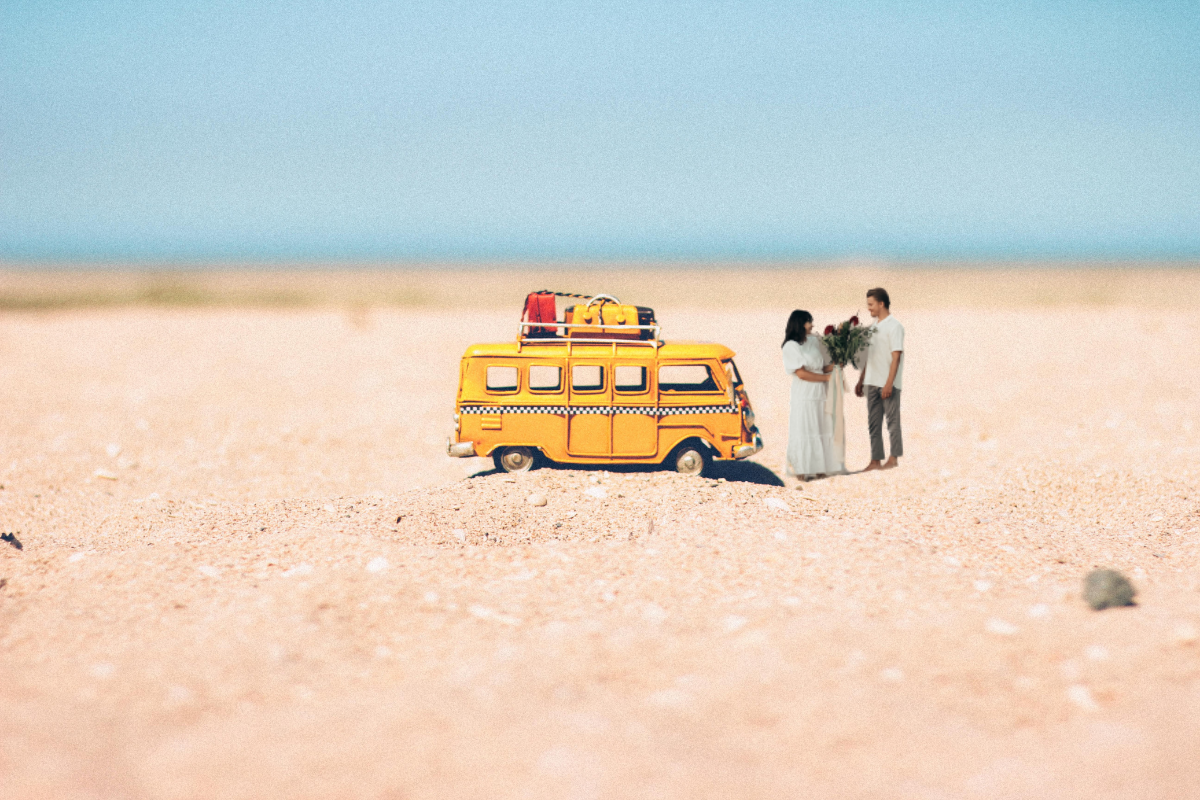 Couples who are looking for something extremely unique can opt for a miniature pre-wedding photoshoot. This is an increasing trend of photographing and posing in a staged environment with green screens which later through photoshop turns you into cute Lilliputians sharing love in a vivacious environment.
For this, you should ask the wedding studio to use vibrant backgrounds and offbeat frames to dazzle up in the photograph.
8. Library of Love Pre-wedding Shoot Theme
Was it about books, novels, and fiction you first talked about that clicked the connection? If you are nodding your head reading this, then planning a pre-wedding photoshoot inside a conventional library or a quirky café library can be the best for you two bookworms.
How cute would it be to be around the books which you shared that blossomed your love? We can totally imagine you both gazing at each other through the bookshelves from adjacent aisles clearly recreating a perfect dramatic film shot.

9. Rains of Romance
Don't tell us you met under a tea stall for the first time with pouring rains? Because, then we would suggest you go with a romantic, soaked in love idea of a rainy pre-wedding photoshoot theme.
Arranging a pre-wedding photoshoot under rains (artificial or natural) is an amazing idea to blossom the love and make the environment steamy. We bet you will love the intimacy in your photos for this kind of shoot.
However, hire a photographer who is professional not only with his or her creative instincts but with making you comfortable and has excellency in handling gears.
Shooting in rain can be challenging for you both, and the photographer. So, we suggest you take precautionary measures to not getting cold.
10. Beachy Bums Pre-wedding Photoshoot theme
If you love the beachside vibes, the sound of sea waves hitting shores, and all the fun in between, then this is a perfect choice for a pre-wedding photoshoot theme.
Your attire for the day can be a charming dress with the sun immersing into the ocean in the background. Or, your attire can be casual to have fun, candid moments ending with a shoulder rest — gazing at the dissolving sun. Both ways you will have immense fun with your stress carried away by the ocean and breeze.
However, we suggest you pre-plan for this kind of shoot and reach the beach timely to get perfect photos at a perfect time with a perfect partner.
Some points to consider
Plan your shoot keeping in mind the budget of your wedding and calculate every minute expense for the day
Know your photographer and show transparency in conversations, for it doesn't lead to miscommunication during shoots
Choose a theme you will be comfortable shooting so the pictures don't look fake despite the photographer's efforts
Get on call with your designer for theme-specific pre-wedding outfits

Your pre-wedding shoot should tell your story in pictures. It should have an essence of you two painted in pictures. And to do that, just be yourself with the other half.
Leave behind all the stress of the wedding and cherish these special moments carefree with your partner. Because these are the photos you will be keeping close to your heart for your entire life.
And to do that you must select a photographer who is capable of drawing the best out of you two!

Why don't you also check out our blog on 'How to find the best photographer for your wedding'?