Introduction
Gulmarg is a popular hill station nestled in Baramulla district of Jammu and Kashmir. It is a beautiful town situated in the Pir Panjal Range in the western Himalayas and famously known for skiing, tobogganing, snowboarding, and heli-skiing and is regarded as "heartland of winter sports in India". It is nested at an altitude of 2,650 m above the sea level and 56km from Srinagar. The specialty of Gulmarg is that it has natural meadows and is known as "Meadow of flowers", which are covered with snow during the winters and people from different locations of India come here to enjoy it. As you have always dreamt to get married in the land of Kashmir inspired by movies like Bobby, Jab Tak Hai Jaan, Yeh Jawaani Hai Deewani, Highway, Phantom, and Haider. Gulmarg is always the best option to fulfill your wish and live a life like Deepika or Katrina at the moment of your wedding. You can go for a pre-wedding photoshoot enjoying the whiteness of the snow. The scenic beauty in Gulmarg seems like spending a vacation in the snowfall of abroad. It provides numerous spots where you can go for the pre-wedding photoshoot with different backgrounds, which is antique from one another.
Now, let us know more details of Gulmarg i.e. the wedding venue, the best time to host your wedding, and the expenses to live your dream wedding in your dream destination in your dreamt way.
Wedding venue in Gulmarg
The thing that comes in our mind after planning to have a destination wedding is to decide the right venue. All the rituals including the mahendi, sangeet, haldi, sadhi and the reception all are dependent on the perfect venue you decide to get married. Let us have a look at some magnificent venues we have collected only for you.
Heevan Retreat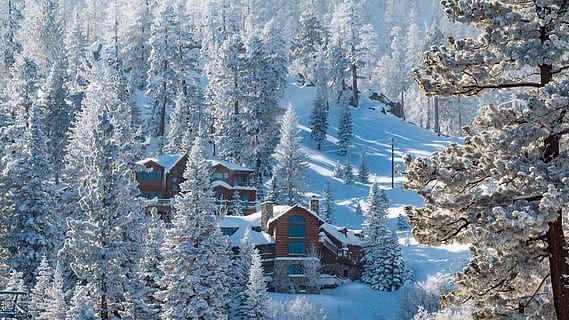 Heevan Retreat is one of the most beautiful resorts located in the mesmerizing land of Gulmarg. It is famous for its eternal ambiance and stunning outlook. The resort provides a shuttle service, and also a car rental service for pick up drops, and exploring the land. The nearest airport is Srinagar airport which is 36.9km from the resort and the g2 and g3 lines are 0.5km from the location. The rooms are well equipped with a flat TV, attached bathroom with the service of hot and cool water and a deluxe bathtub, tea and coffee maker for beverage addicts, a desk and a kettle. The resort provides free Wi-Fi for high-speed internet, Daily housekeeping, Shoeshine, Ironing service on the surcharge, Laundry, free and secured parking, and availability of skiing which is an amazing idea for relaxation for not only you but your friends and acquaintances attending the marriage. The resort also provides a few amazing activities like Horse riding with Extra charge, Billiards, Skiing, Golf course, Outdoor fireplace, a Garden, and a hall where you can host your wedding party with your guests. It has a restaurant with relishing food which includes both vegetarian and non-vegetarian drinks, chocolates, and even kids meals. It cost 7,500INR/Night per room inclusive of breakfast.
Price per plate: Rs550 approx.
Accommodation
100 in Banquet Hall
Specialties
·         Alcohol not permitted
·         Makeshift arrangements available
Nedous Hotel Gulmarg
Nedous Hotel Gulmarg is one of the alluring hotels with a pleasing view outside. It is surrounded by all the best things around it as the Gulmarg Golf Course is 1.5 km and the Gulmarg Wildlife Sanctuary is 4.4 km, the beautiful Dal Lake is 57.1 km. It has proper connectivity as the Gulmarg Bus Station is 2 km, the Srinagar International Airport is 57.3 km and the Srinagar Railway Station is 63 km from the venue. It costs 7,600INR/Night to stay at this mesmerizing location. It provides door-to-skiing, free Wi-Fi network, bar with premium quality alcohol, daily housekeeping, shoeshine, laundry, relishing breakfast Hot tub/Jacuzzi, Massage, Spa and wellness center with surcharge, fitness center and shuttle to the airport. It has outdoor barbeque facilities with Extra charge and a Garden where you can host the gala. It provides few special services for amusement, evening entertainment, kids' club, bikes are available which are free of cost, mini-golf, cycling off-site, hiking off-site, bicycle on rental, darts, table tennis, billiards, skiing off-site, ski school for training, golf course within 3 km area. It has a restaurant with quality food and a bar where you can enjoy your food and drinks.
Price per plate: Rs550 approx.
Accommodation
150 in Banquet Hall approx.
Specialties
·         Alcohol not permitted
·         Free Wi-Fi available
Pine View Resort
Pine View Resort is profoundly known for its location and mountain-view. No morning could be as beautiful as that of waking up at Pine View Resort. It is situated 200 m from the g3 - g4 line. It provides all the possible services such as Shuttle service, Mini-market on site, Shared lounge/TV area, shuttle service with an additional charge, Electric blankets, free Wi-Fi is available in the hotel rooms, with free private parking space, rooms have Flat-screen TV, Radio, Telephone, Living Area, ATM/cash machine on site, and Pets are also allowed in the premises. It has restaurants with all possible cuisine including, Chinese, Indian, seafood, local, Asian, grill food, kid-friendly buffet, kid meals with extra charge, special diet menus on request if you are health couscous, breakfast in the room and fruits too. It costs 5500 INR/Night to stay here. It has a large garden with Mountain View where you can host your wedding in the footstep of the mountain in such a romantic environment.
Price per plate: Rs600 approx.
Accommodation
150 in Banquet Hall approx.
Specialties
·         Alcohol permitted
·         Free Wi-Fi available
Hotel Highlands Park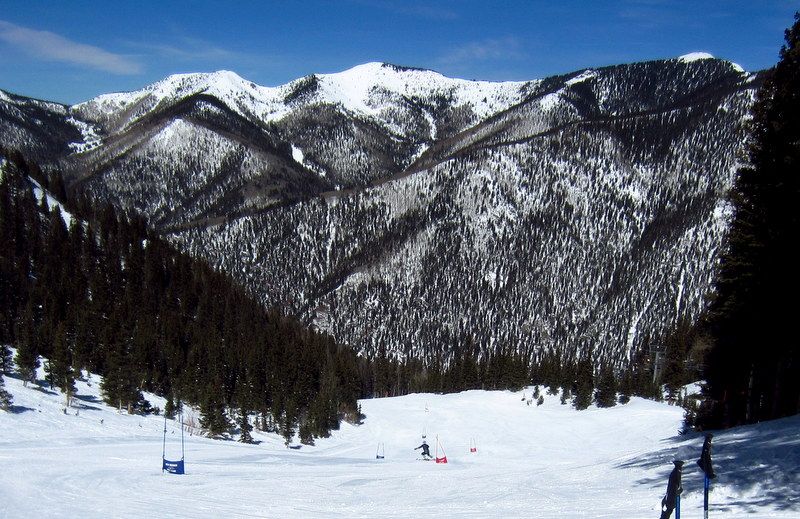 Hotel Highlands Park is the best hotel which you can rely upon to have your wedding venue. It is a grand avenue and located 63km from the nearest Srinagar Airport and g2-g3 lines are 0.8 km to the resort. It has a restaurant which provides lavish food inclusive of Chinese, Indian, Pizza, Local food. It provides extraordinary relaxation activities i.e. Horse riding on extra charge, Hiking Off-site, Table tennis, Billiards, Skiing Off-site, Golf course within 3 km and Ski-to-door access. It has a Sun terrace and a garden where you can host your wedding party in the Mountain View and the calmness of nature. It has a bar that provides you all the varieties of alcohol. It costs 15,000INR/Night to stay per night per room. The rooms are equipped with flat-screen TV, sofa bed, clothes rack, wardrobe or closet and 24-hour room service. The resort has free private parking space, free Wi-Fi, a living area, books, DVDs, music for children, and board games/puzzles for kids' amusement.
Price per plate: Rs600 approx.
Accommodation
150 in Banquet Hall approx.
Specialties
·         Alcohol permitted
·         Free Wi-Fi available
·         Kama Ayurveda Bath Amenities
Hotel Signature
Hotel Signature is nested 2.7 km from the g2 - g3 line which is 12 km from Gulmarg. It has Tangmarg Market which is the nearest where you can do your shopping. It provides you descent ambiance and amazing facilities like Horse riding with Extra charge, Hiking with Extra charge, Children's playground, Picnic area, Garden where you can host you wedding rituals and party night, Wi-Fi is available, Free private and secured parking site, Luggage storage, Ticket booking service, Restaurant with delicious food, Daily housekeeping, Trouser press, Dry cleaning on Extra charge, Laundry, Flat-screen TV in rooms, a large dining and living room which is spacious enough. The room has a pleasant mountain with a wardrobe, TV, newspaper service, breakfast on call, attached bathroom with European commodities; it costs 7000INR/Night to stay in this resort.
Price per plate: Rs500 approx.
Accommodation
170 in Banquet Hall approx.
Specialties
·         Alcohol not permitted
·         Free Wi-Fi available
SHAW RESORT 11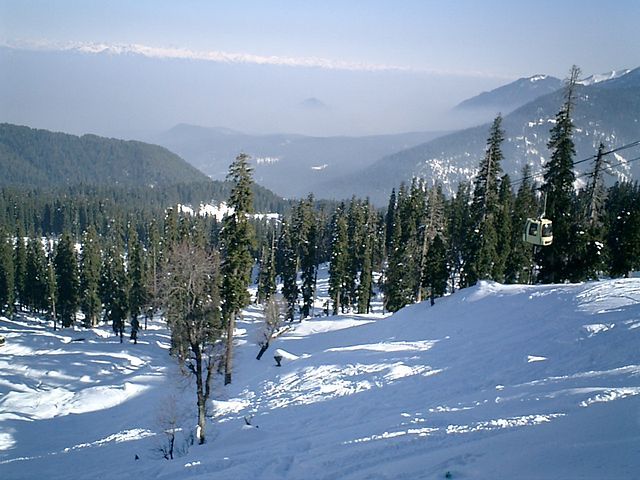 Shaw resort 11 is located in proper Gulmarg with stunning Mountain View in the g2-g3 line and is 36.5 km from Srinagar Airport. It offers you a free private parking site, along with free Wi-Fi with a high-speed internet connection, rooms with attached bathroom and flat-screen TV, extra adventurous amusement like Skiing, Garden with magnificent mountain-view where you can host your wedding ritual and party, Air condition room and 24 hour Room service. It has a restaurant with relishing food including Continental and American breakfast. It costs 4,500INR/Night. It is the best place to host a private wedding with your close friends and families.
Price per plate: Rs500 approx.
Accommodation
170 in Banquet Hall approx.
Specialties
·         Alcohol not permitted
·         Free Wi-Fi available
·         Mini market on site
These were all the venues which we have decided for your most awaited wedding day. The next thing that we need to decide next is the perfect time to get married in the land of Gulmarg.
Best time to hold a wedding in Gulmarg
Indian weddings generally take place in the months of October-November, January – February, and April – May, are cast as wedding season. The best time to host your wedding in Gulmarg is during the summer season that means during the April- June, the place having the temperature of about 13-29°C giving a pleasant environment with paradise on the earth hence, could be regarded as the perfect time for a wedding. Moreover, the monsoon approaches the valley during July-September which has minimal rainfall compared to other places of India, instead of decreasing the temperature, it increases the temperature with a pleasing atmosphere with colorful flowers all around. The hosting of weddings during these months needs a banquet hall to have the party. Further, if you are determined to have the wedding in the snowfall background then winter is the appropriate time for you, as the temperature falls to-4°C and is not everyone's cup of tea. Though getting married in the months of winter i.e. October- March provides you more options to explore including skiing, Christmas in Gulmarg which is uniquely celebrated, and the snow festival there will add tremendous happiness in your wedding plans.
Conclusion
These were all the crafts that we have collected only to make your dream wedding possible. Hopefully, this article has helped you a lot to frame your wedding in the way you want. Select all the things you want in the way you imagined it to be. Wish you a happy wedding day and a beautiful journey of life ‌